Steve Beckwith is the owner of Maine Scent
Secrets. There's really no big secret about our products except they work! Steve has been using deer scents, bear attractants and cover scents for 48 years in the woods of Maine. Steve is an accomplished hunter and Registered Maine hunting guide, owner of Maine Guided Hunts, Maine Hunters TV, New England Outback Network on Roku and he also teaches other to become Maine Registered Guides in his Guide School.  Feel free to contact Steve about any of his outdoor businesses and adventures.
Steve wants you to know if he sells it on his website here at Maine Scent Secrets, he also uses it himself for his success. Also, just because this a Maine based lure and scent products company doesn't mean the same products won't work in your State...Because they will!
Our scented products come right from the source and then right to your door when you place your order!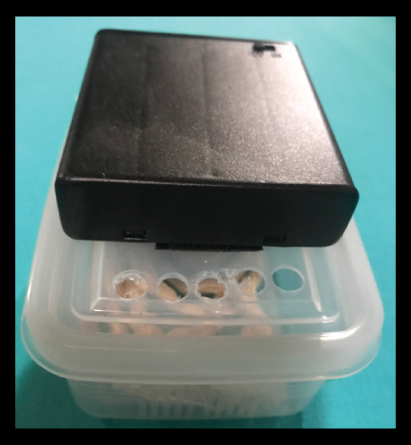 Steve created the original "Wicked Scent Wickah" a few years ago and decided to make a few to sell to others. Yes..you can make them yourself just like Steve does, but making them in bulk allows us to sell them cheaper then you can buy the materials and save the time it takes to build them yourself! So go ahead and make one yourself or just buy one of ours and have it in hand in just a few days! Steve is current;y working on a new model, but he likes the design, look and feel of this one!  He say's it works Wicked Pissah to spread your deer scents and bear attractants out to the crittahs noses!
In 2019 Steve made a few awesome upgrades and now calls it the Wicked Scent Wickah 2.0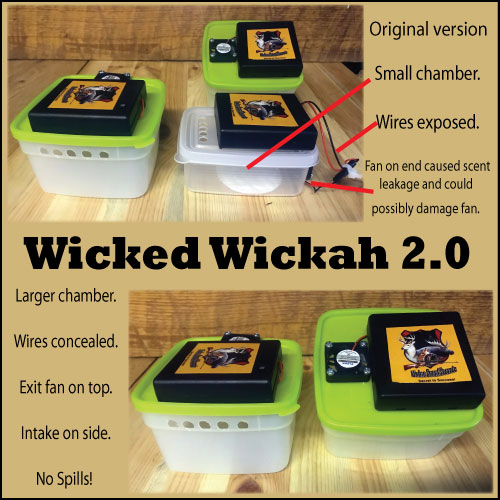 We offer one fee shipping on all our orders no matter how big, we fill our orders by hand and ship out usually next postal day! 
Thank you for your support!