Edward Jellison - Pro Field Staff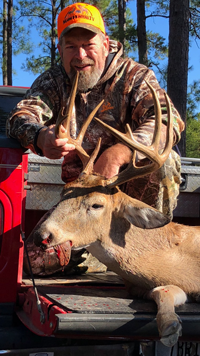 I'm on the other side of 50 now and for as long as I can remember all I've ever wanted to do is be in the outdoors in some form whether it be hunting , fishing or just enjoying the woods ! I've hunted all over New England as well as Colorado and Georgia and feel I'm a pretty accomplished Outdoorsman. I'm a registered Maine Guide and owner of MAO Outfitters as well as pro staff and videographer for Maine Hunters TV and Maine Fishing TV which brings me to all kinds of places trying to capture the experience for others to enjoy!

A big passion of mine is introducing others to the great outdoors and youths as well ! Ive harvested game with rifles and shotguns , archery equipment as well as handguns and as of the last few years I've added video equipment to my arsenal of capturing hunts , I enjoy all aspects of hunting !